MCF Kamloops Blog
We're all in it together...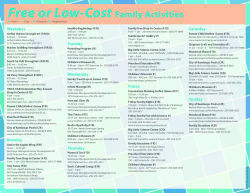 Have you heard the old proverb that "it takes a village to raise a child?" It means many things but to Make Children First, it means that when you are raising your children, you as a parent, are not alone. In Kamloops, everyone who offers programs, resources and support to families with children 0-6, want to join you in your journey.
Some families in our community benefit from close family ties and strong circles of friends. Others feel very much alone and isolated. Being a parent to young children is a full contact sport, a twenty-four hour a day job and can be an overwhelming task some days.
Are you having one of those days? Are you working through a tough stage with your child?
We hear you!