MCF Kamloops Latest News
Finding your balance…
As the parent of two young children, I find myself struggling to balance work and home life, children and finances, health and wellness. I have chosen to work part-time while my girls are small which allows our family to have more time together than if I worked five days a week. The cost of childcare vs paid working hours is closely watched. Like many of you, I value health and wellness and envy those with more free time!  These precious little people require so much of our attention that there are times when everything else takes a backseat.
Can you relate?
We're all in it together...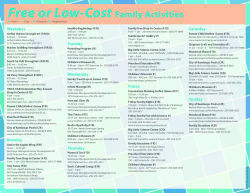 Have you heard the old proverb that "it takes a village to raise a child?" It means many things but to Make Children First, it means that when you are raising your children, you as a parent, are not alone. In Kamloops, everyone who offers programs, resources and support to families with children 0-6, want to join you in your journey.
Some families in our community benefit from close family ties and strong circles of friends. Others feel very much alone and isolated. Being a parent to young children is a full contact sport, a twenty-four hour a day job and can be an overwhelming task some days.
Are you having one of those days? Are you working through a tough stage with your child?
We hear you!
On Mon. June 29, 2009 an article in the Globe and Mail was published titled "The Business of Kids Inc." by Daniel Trefler which discusses the ROI (return on investment) when investing in Kids. The results of one clinical trial gave a ROI of 9.0%. Trefler goes on to point out that despite these incredible returns the Canadian Government "simply doesn't appreciate the value of investing in children" with only 0.2% of its GDP going to early childhood initiatives. Trefler also discusses the common arguments against spending on kids and disputes these arguments with references to other studies.
To read the full article go to: The Business of Kids Inc.