Child Care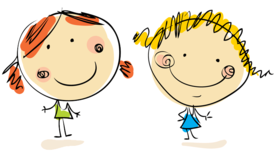 Quality child care promotes positive social, emotional, cognitive and physical development.
Research has confirmed that one of the key elements in quality child care is the child care provider, so choosing a provider who has your child's best interest at heart, is vital. Look for providers who are warm, caring and attentive to children's individual needs (Galinsky & Phillips, 1998). The provider should be culturally sensitive and accepting of differences. The provider should use positive discipline that teaches rather than punishes. The provider should spend time interacting and responding to the children, celebrating successes, building confidence and nurturing their self-esteem.
Another key element is the environment. It should be safe, clean, comfortable and have some organized activity areas. There should be enough toys, activities materials and equipment available and they need to be developmentally appropriate for all children. The environment needs space for resting, space for quiet and active play, as well as, the opportunity for regular outdoor play.
This introduction is taken from "Child Care Matters" a document created by Eastern Fraser Valley Child Care Coalition in partnership with Success by 6 that provides parents with information on child care options, questions to ask and observations to make when choosing child care for their children. "Parent's Guide to Child Care in BC" is also another helpful resource.
Choosing child care is a big and important decision. It takes time but be assured it is worth finding the right care provider for your family. For more help and a list of child care options in Kamloops, contact the Child Care Resource and Referral.
Child Care Resource & Referral
We link families and child care providers in the communities of Kamloops, Merritt, Barriere, Cache Creek, Ashcroft, Chase, Logan lake, Lytton, Lillooet, Clearwater, Clinton by offering free consultation, support, and referral services to parents seeking child care.
Child care providers are supported through information, outreach, resource library networking and learning opportunities.
Parents are supported through parenting information, our resource library, parenting workshops, and general community referrals regarding children and families.
We work with the community to strive for quality inclusive child care services that meet the needs of local families and promote the healthy development of children.
Kamloops YMCA/YWCA Child Care Resource & Referral
150 Wood Street, Kamloops, BC V2B 0G6
Phone: (250) 376-4771
Email: AJeanes@kamloopsy.org  
For the most up to date information, visit the CCRR online at: